October 10, 2017
Brittle Naiad Found on Lotus Lake
Brittle Naiad was recently found on Lotus Lake for the first time. Brittle Naiad is an invasive aquatic plant that can form dense mats that out-compete native species and interfere with recreational activities like boating, swimming and fishing. The plant breaks easily into pieces that can spread the plant to new locations.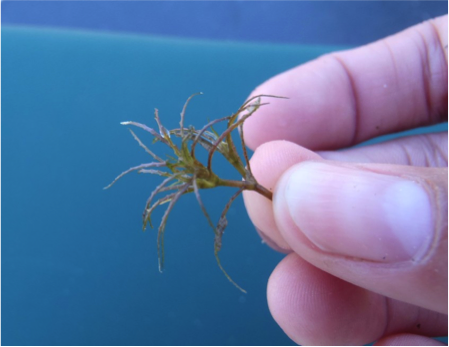 The watershed district is implementing a rapid response plan to treat the infestation. An aquatic biologist mapped out exactly where the plants were, and the district is seeking a permit from the Department of Natural Resources to treat 2.42 acres of Lotus Lake with a herbicide called diquat (Below). The district will continue to monitor Lotus to see whether the treatment is successful, and take any additional steps needed. Please find attached to this email map of the treatment area. Homeowners should not use the water for drinking or landscaping purposes for 1 and 5 days respectively. More information on this chemical can be found at the following website http://dnr.wi.gov/lakes/plants/factsheets/DiquatFactsheet.pdf .
If you are near the treatment areas and do not wish to have you area treated, please email Claire Bleser at cbleser@rpbcwd.org by October 13, 2017.